Integrating with others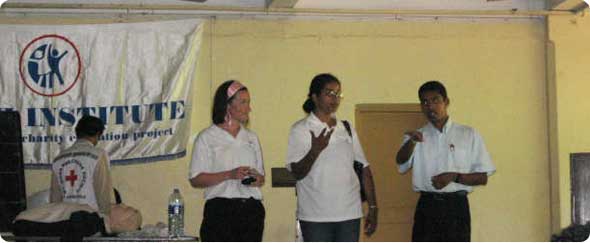 The children in our Schools live quite a sheltered life, therefore we promote their integration into society at every opportunity. The children go on educational trips and tours, take part in scouting and guiding activities with sighted children, follow mobility courses out in the community, and make regular visits to the local church or temple, depending on their religion. The children also visit other schools and talk to the children in these schools about their life experiences.

They also participate in zonal, district and national level inter schools events such as athletics meets, sports meets, netball tournaments, home economics and art competitions etc., all of which give them opportunities to integrate with other children.

Many visitors come to the school. The Children are happy to welcome them and entertain them with singing, dancing and acting performances.