Medical Care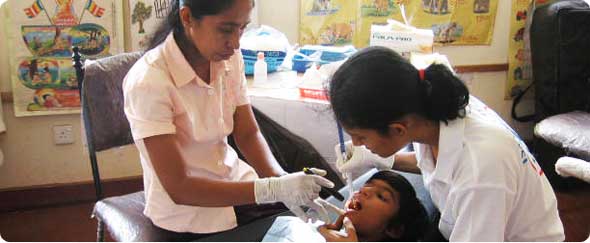 Normal medical checks at regular intervals are organized by the schools to keep the students medically fit and healthy. Arrangements have been made for a doctor to visit the Schools once a week. Sick children are taken to him for treatment, depending on the condition of the patient .

Many of the children who are impaired have not been assessed of their vision; so the possibility remains that there could potentially be a clinical solution to their sight or hearing impairment. We are now seeking the services of an ophthalmologist who could come on a regular basis to the school and screen all the children. For those who are totally blind, which is approximately 35% of our students, there is no requirement for an annual assessment. However for the children with some residual vision, it is very important to know what their acuity (clearness of vision), and field of vision. ,If we measure and record this information each year, we can see if their sight is deteriorating, improving, or on a level, and treat them accordingly.

With the audiological centre in existence, the school for the hearing impaired is equipped with modern facilities to carry out regular tests, and to keep a record of the student's hearing loss. An ENT specialist visits the school on a regular basis.