S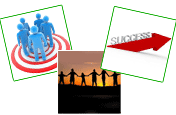 "I am the youngest girl in a family of 5. My mother contracted German measles when she was expecting me, which made me visually impaired. Since my parents were teachers who knew that the otherwise able children too have a right to education, and that there were ways and means for them to learn, they admitted me to the School for the Blind, Ratmalana as a student in mid 60′s. It is a coincidence that where I started my primary education, became the place where I serve at present as a teacher.

When I was admitted as a student, I found that the teachers, matrons, and the fellow students were very loving and caring. The dedicated teachers did everything possible to improve all my talents and abilities, and to give me a better future. Even their talks at assembly every Monday morning had something for me, such as encouraging us to reach out to the highest goals, which we would normally not even dream about. Such talks at assembly helped me to become the first in the class doing much better than the rest. The school gave me the guidance for a better future and I left the school in the mid 70′s to pursue higher education.

With a credit for English at the NCG examination the door was open for me to do English literature as one of my 4 subjects for the GCE "Advanced Level" at Girls' High School, Kandy. The teachers there too paid special attention to me. Further, since my parents were teachers, I received the fullest co-operation from my family for my higher studies. My alma mater laid the foundation so firmly, that today I am a post graduate diploma holder, and the Vice Principal at the school for the Blind. The experiences I have gone through both as a visually impaired child, and as a teacher and the all round education I have gained helped me in many ways as I continue to play my role as Vice Principal. I do believe that this is a God given privilege, and a responsibility that I have, to carry on in serving the School for the Blind."
Go Back