To provide a professionally managed service using quality trained manpower, appropriate technology and methods, to facilitate and enable those lives that have been placed in our care.



To maintain the position as the Pioneering Institution in the country, transforming the lives of the Visual and Auditory impaired children, from being dependent individuals to responsible citizens.
Welcome to Official Web Portal of Deaf and Blind School

The Ceylon School for the Deaf and Blind (CSDB) is governed by the Diocese of Colombo and managed by a Board of Trustees of which the Bishop of Colombo is the Chairperson.
Ceylon School for the Deaf and Blind the operates  three residential schools, The School for the Deaf and The School for the Blind at Ratmalana, and the Nuffield School for the Deaf and Blind at Kaithady in Jaffna.

S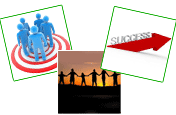 "I am the youngest girl in a family of 5. My mother contracted German measles when she was expecting me, which made me visually impaired. Since my parents were teachers who knew that the otherwise able children too have a right to education, and that there were ways and means for them to learn, they admitted me to the School for the Blind, Ratmalana as a student in mid 60′s. It is a coincidence that where I started my primary education, became the place where I serve at present as a teacher.

Sponsor a Child Programme
We wish to appoint a sponsor for each student in all three schools. Since we do not charge any fees from any of our students, the sponsors will be contributing for the education, vocational training, hostel facilities and welfare of the children in our care.